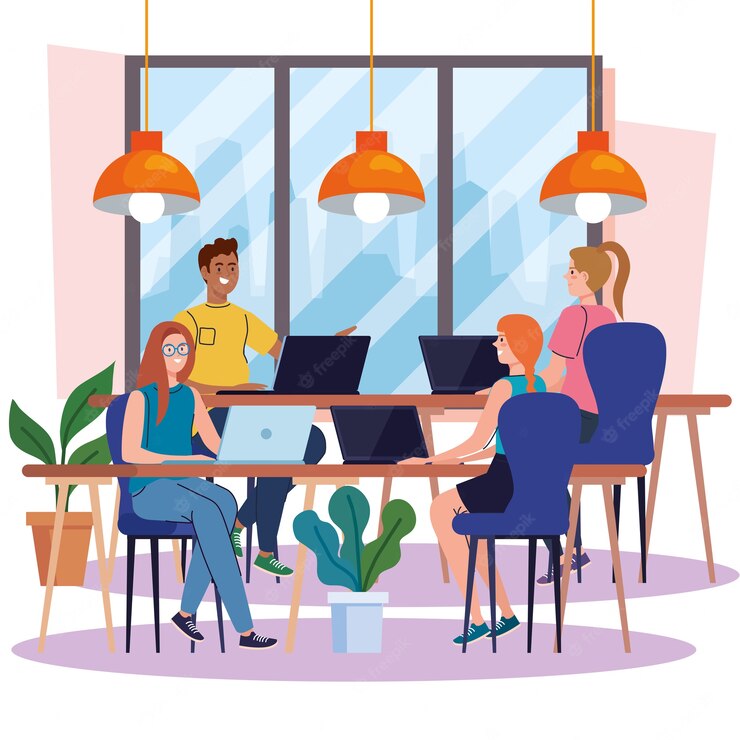 We are a technology-driven online aggregator who are committed to bridging the gap in the office space environment. Brantford's excellent user interface makes searching simple, flexible, and responsive. Our goal has been towards creating a value proposition while providing a solution to all your needs for a dynamic workspace co-working, private office space and more.
At Brantford, we believe in providing not only workspace options but creating an opportunity towards building a community of versatile people from different fields. We help you think, create and collaborate while our friendly and experienced team of chartered surveyors and experts assure you of the best services at all possible times.
From workspaces to services, we give businesses the freedom and flexibility to sustain and adapt to today's dynamic world while being bullish on growth. The dictionary calls it vicarious enjoyment, but the fact is, we rejoice in the success of our customers. This is what truly motivates us to go the extra mile!
Collaboration, communication, critical thinking and a dash of creativity. The 4Cs or vital elements of a workspace ecosystem for success to thrive. We, at Brantford, would like to introduce the fifth element or C: Convenience. We believe the search for a flexible and vibrant co-working space, managed workspace or private office space should be as easy as breathing!
We are an established corporate company, fledgling start-up, small business enterprise or an individual entrepreneur, we will introduce you to the best business address that suits your budget and choice of location.
Brantford India: The one-stop solution for Office Spaces
We are Brantford India; a Real Estate tech-enabled platform for office spaces across the country. We are leading the future of real estate one step at a time. We have incorporated elements of AI and Machine Learning into our process to automate and reduce human dependency.
Brantford India is a office space aggregator for locating, comparing and booking office spaces. We assist in coworking space, traditional office, conventional office, private office, serviced office, training rooms, and meeting rooms for lease and rent PAN India.
Brantford India is a one-stop solution to all office space solutions in India. Brantford India delivers one of the finest services by interactively conceptualizing backend virtualization, dynamically implementing innovative applications, and by competently productizing strategic sources.
It has never been easier to rent a coworking space. You can get the most affordable coworking spaces near you that suit your team's needs and something that fulfills your requirement by just a click or a small chat with our real estate consultant.
Office Space Aggregators in India – Brantford India
Brantford India provides 2000+ coworking spaces and Office spaces Pan-India to actualize your requirements for registering an office space within seconds.
Brantford India guarantees that highest quality experience for your Short term office space requirements through flexible spaces and helps you to book a working space without any long term commitments.
Brantford India facilitates you to register a coworking space and office spaces amongst numerous choices in major cities across the nation.
We cater to the regions from Gurgaon, Mumbai, Pune, Kolkata, Noida, Bangalore, Hyderabad, Chennai and more.
Brantford India has scores of services to offer for the ease of business, that is required on day to day need for your business such as a Phonebooth, Medical room, Daycare, Training room, coffee bar, meeting rooms, Smart Store, Gym, Cafeteria with live kitchen, Outdoor Game Zone, Technology hub, Snooze Room, On Call Doctor, and many more.
Why Brantford India
Brantford India is a one-stop solution for discovering workplaces, comparing workplaces, and booking them hassle-free, and we also enable centralized billing for multiple seats.

Brantford India provides various solutions in the sector of coworking space such as private offices & suites, enterprise solutions, traditional coworking, meeting rooms, and business continuity plans.

For your seamless company operations, we promise coworking spaces that are fully managed workspaces that ensure productive work in a collaborative environment

There are multiple amenities available in our coworking spaces like tea and coffee, tight security, high-speed internet, reception, administrative and IT support, and housekeeping services, 24-hour power and water backup, space for organizing events, ample parking space, proximity to the nearest transportation system, and most importantly, all safety measures have been maintained. Our products can cater to anyone and everyone looking for Coworking space across India, irrespective of whether you are a student or a working professional seeking a modern-day work environment.

Brantford India ensures high-end user design and experience; you can compare pricing, facilities, accessibility, and much more in a simple and straightforward manner.

Most startup founders or business owners face problems in finding the right office spaces that can meet their needs since office rental is generally an unstructured market.

Frequently, renters are forced to agree to irrational terms and circumstances such as rigid lock-in periods, premature rent increases, and investments in immovable office interiors.

Brantford India is a dedicated team of Key Account Managers who are specialists with real estate expertise and a deep understanding of the rental market. As an office space aggregator in India, Brantford India will take care of all your office needs, allowing you to focus on the growth of your business and making it a huge success.